He was awarded the Purple Heart, Combat Infantryman Badge, American Campaign Medal, and the World War II Victory Medal

.

The Purple Heart is "awarded to members of the armed forces of the U.S. who are wounded by an instrument of war in the hands of the enemy and posthumously to the next of kin in the name of those who are killed in action or died of wounds received in action."

The Combat Infantryman Badge is

"awarded to personnel in the grade of Colonel or below with an infantry or special forces military occupational specialty who have satisfactorily performed duty while assigned as a member of an infantry/special forces unit, brigade or smaller size, during any period subsequent to 6 December 1941 when the unit was engaged in active ground combat."

The American Campaign Medal was a medal intended to "recognize those who had performed military service in the American Theater of Operations during World War II."

The World War II Victory Medal is to recognize those who served in World War II.
Powered by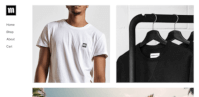 Create your own unique website with customizable templates.