Dale was killed in action at the Battle of Anzio

, on April 8, 1944

.

His rank at the time of death was Technician, 5th class

.​

He was killed in action

,during this battle, most likely by shrapnel wounds.

He is reported to have been originally buried in Carano, Italy

, but was later re-buried in Nettuno, Italy at the request of his wife and mother because the cemetery in Carano was not permanently established

.

Personal effects found with him and sent to his wife included a sewing kit, 2 combs, a package of kodak pictures, 2 service ribbons, a shave brush, a fountain pen, a copy of the New Testament, and 2 wallets that contained no money at the time of reception

(his money had been forwarded to his wife at an earlier date.)

​

After Woodrow's death, his wife, Lois, remarried.




She married her second husband, Forrest "Cutter" Brown on August 12, 1952. Forrest was a PFC (Private First Class) in the U.S. Army in World War II

.




Both Lois and her son, Bert, took the last name Brown.




Bert Allen Dale Brown was registered for school in Stone Country in the years 1953

, 1955

, and 1957

.




Forrest Brown died on December 12, 1995

, and later, Lois Vernell Taylor Dale Brown died on November 15, 2010

.




The couple had been married 43 years before Forrest's death.




The two were buried side by side in Ebenezer Baptist Church Cemetery in Perry County, Mississippi.








Powered by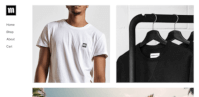 Create your own unique website with customizable templates.